YOUTH PROGRAMME

 
The Theatresports™ Youth Programme (TYP) is an Auckland wide programme that creates opportunities for students to participate in performance theatre. Theatresports is a style of improvisation where teams of actors improvise scenes, songs and poems competing for points. In the Theatresports Youth Programme the emphasis is expanded from straight competition to highlight the importance of story telling, characterisation and teamwork.
The relationship between the programme and schools has been developed over many years as the most efficient way of providing access to the program for the greatest number of students. Throughout the year long programme a variety of events take place aimed at different participants.
The key objective of TYP is to provide access to anyone who wishes to participate in learning about and experiencing Theatresports at any level. The programme is designed in such a way as to offer a variety of events throughout the year for all levels of experience and confidence.
This programme goes from strength to strength because, amongst other things, it allows all those who participate to choose how and at what level they do so, provides for regular inter-school and inter-regional activity, provides on-going training.
Some well known graduates from the Theatresports Youth Programme include: Creative Director Penny Ashton, Outrageous Fortune Star Wesley Dowdell, Fleur Saville, Dean O'Gorman, Madeleine Sami and Oliver Driver.
Contact Telisa Wood our Administrator on typ@theatresports.co.nz to find out more about the programme.
– – – – – – – – – – – – – – – – – – – – – – – – – – – – – – – – – – – – – – – – – – – – – – – – – – – – – – – – – – – – – – – – – – – – – – – – – – – – – – – – –
Our Team
Lori Dungey – TYP Tutor and Educational Director

Lori Dungey has been a professional actor, tutor, director and writer for over 35 years.  She has a BFA in Acting from the University of BC Columbia, Canada and specialises in Improvisation.  Twenty five years ago she came to Auckland to perform in the International Theatresports Festival, held in conjunction with the Commonwealth Games. She stayed on as the first Artistic Director for the Wellington Theatre Company, The Improvisors.
For the past 10 years she has been a Creative Director, performer, tutor and Emcee for ConArtists (formerly Theatresports Auckland).
She is a tutor and Emcee with the Theatresports Youth Programme (TYP) and has co-wrote the teaching manual that is used by the schools in the programme.  For the past nine years she has been a tutor at the National Youth Drama School in Hawkes Bay where she has taught Long Form improvisation to teenagers.  She has appeared on Shortland Street, Mercy Peak, Xena, Hercules, Lucy, Superfire, Amazing Extraordinary Friends and LOTR.
Clare Kelso – TYP Tutor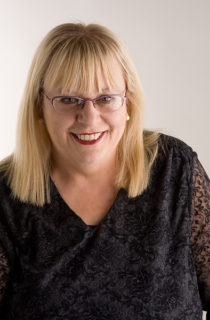 Clare is a long serving Tutor with TYP.  She has over 35 years experience as a tutor of drama, specializing in improv.  Clare works in most performance areas – you may even recognise her from such series as "Shortland Street", "Outrageous Fortune" and "Super City" with Madeleine Sami, who was one of the first successful TYP students to go on and have a great career in film and live performance, but it's live improv that Clare loves to teach.
Clare's real love is teaching improvisation. "There's nothing more enjoyable to me than to see a young actor struggle, push and work their way through the TYP training and achieve great success.   The teachers get real skills from their training and the students learn confidence, team work and the ability to think on their feet.  It's great preparation for the world, in and out of school."  – Clare Kelso
—
Sam Scott – TYP Tutor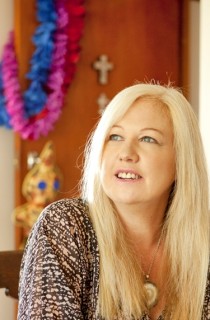 Sam Scott, MNZM, is a director and tutor working in theatre, television and film. She is the founder and artistic director of the MASSIVE Company, a professional theatre company.
Sam has a particular commitment to working with and developing emerging artists, alongside professional practitioners. Sam has been with the Theatresports Youth Programme (TYP) since it began in 1990, and has been the Director (1990-2000) and Educational Officer (2008-2011). For the past 25 years Sam has been a tutor of the Theatresports Youth Programme.
Theatre credits include The Brave, My Bed My Universe, Havoc in the Garden, Whero's New Net, Up Close Out Loud, 100 Cousins, The Sons of Charlie Paora, The Love Wrangler, Still Moving, Legacy, Storm On The Lawn, Still Speeding, Rush, Blood and Bone, Fire In The Heart, Stamping Ground, Feet First, Alice In Cyberspace, Walking The Plank, Cool Gangs, Hunting The Heart. For other companies The Two Marias, Alice In Wonderland, Bouncers, The Wedding Party, Top Girls, Risk, Blood.
—
Madeline Lynch – TYP Tutor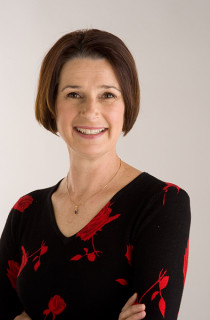 Madeleine has been working professionally in TV and theatre since the late 1980's in a wide variety of comedy and drama productions. She has appeared in most national TV dramas including THE AMAZING EXTRAORDINARY FRIENDS, OUTRAGEOUS FORTUNE, BLOODLINES, and SHORTLAND STREET (for which she received a NZ Film & Television Award nomination). She has performed at Christchurch's Court Theatre and Dunedin's The Fortune Theatre as well as performing in short and feature length films. Madeleine is closely associated with Tim Bray Productions, Auckland's leading children's theatre, as an actor and as the Co-ordinator for TBP Youth Theatre.
Madeleine has been a member of ConArtists since 1991, performing in many public and corporate shows. She has also served as a Producer, Administrator and Board member. She has been a Theatresports Youth Programme tutor for over 25 years, was the TYP Administrator for 3 years and has been part of the team to update the TYP Schools Manual.
—
Will Robertson – TYP Tutor
Will is a young actor, writer and filmmaker with a passion for improvisation. Recent screen credits include roles in Television's "Girl Vs. Boy", feature films "Fresh Meat" and "Atomic Falafel", and short film "Space Trash Men", nominated for the Show Me Shorts Festival.
Since taking Theatresports at High School in Christchurch, Will has continued to develop his experience in and expertise in improvisation. Whilst completing a BA in Film and English at Victoria University Of Wellington, Will was a founding member of the hugely successful, innovative 'PlayShop' company which still runs weekly late night shows at Bats, as well as long form seasons.
—
Telisa Wood – TYP Administration and Communications Manager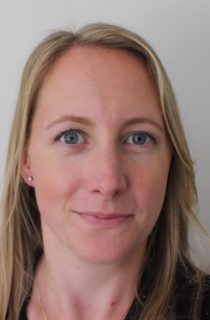 Telisa is the Administrator of the Theatresports Youth Programme. She has over 13 years experience in this field. She is the main point of contact for all Schools, Teachers, Student Leaders and Tutors. With her can-do attitude she keeps on top of organising and keeping track of the Teacher/Student Leader workshops, tutor's hours, player nights, festival nights and final festival performance.
Telisa was also a part of the TYP programme while at High School herself, so knows the programme inside and out!
—
—
 Theatresports Youth Programme 2017 is supported by: