TOUR READY SHOWS
ConArtists has a range of full-length shows to fit your venue or festival and we are keen to entertain you wherever you are. Contact us to talk through the details of how we can have your local audiences laughing at our inspired silliness. School workshops are also available.
—
"Having experienced the delights of Austen Found I can say that it is the perfect entertainment for regional festivals." Roger King Former Director of the Taranaki Festival of the Arts
"Austen Found enjoyed a highly successful Auckland season in October 2010, proving consistently popular with both critics and audiences alike thanks to its talented team of improvisers…" Craig Cooper, STAMP Coordinator – THE EDGE
—
OLIVER TWISTED: AN IMPROVISED DICKENS
ConArtists are back to deliver Great Improvisations as they invent a brand new Dickensian theatrical every night. Mrs Plodswallop or maybe Mr Smigglesquelch will bring Victorian England alive, complete with urchins, prostitutes and gruel. You'll be wanting some more as it'll be the best of times….and the best of times.
Touring Party 5 or with optional musician 6 R16
"…a remarkable tale…" Theatreview Wellington

"…finely crafted silliness creates contagious good humour…" Theatreview Auckland

AUSTEN FOUND: THE UNDISCOVERED MUSICALS OF JANE AUSTEN

Addicted to Darcy? Lost all Sense and Sensibility? Bonkers for Big Balls? Well put down your cross-stitching and join Auckland's leading improv troupe, ConArtists, as they swoon, romp, and pianoforte their way through an entirely improvised Austenian Musical. Charming suitors, meddlesome mothers, tight breeches and surprisingly well educated girls will all paint a vivid picture in song, dance and passionate hand holding. Touring Party 6 R14
"Jane Austen would turn in her grave with delight!" Rip It Up Adelaide
"…an engaging entertainment full of fun and frivolity." NZ Herald
—
—
ENID UNTOLD
Hoorah! Grab lashings of Ginger Beer and prepare for Timmy to get Licky. Those Jolly Hockeysticks ConArtists, are back to improvise through a spiffing escapade in the style of beloved children's author Enid Blyton. The Thrusting Three, The Silly Six or perhaps The Frisky Four will solve epic adventures involving pesky adults with the help of their good solid English Values and immensely sensible shoes. Oh, and they'll probably eat some scones too.
Warning: May contain grown men in shorts.
Touring Party 5 or with optional musician 6 R16
"…Oh what a jolly romp we have here…" Theatreview
—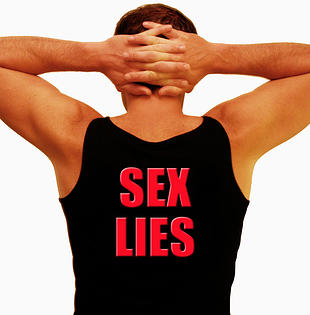 SEX, LIES AND IMPROVISE
Jump under the covers with ConArtists as your lusty lives are sung, danced and spontaneously enacted for waves of comedic pleasure every time. Be anonymous, write down your saucy stories and watch them come to life! Join NZ's hottest improvisers for a guaranteed climax every time. Touring Party 4, with optional musician, 5. R16
"…gut-busting brilliance." Theatreview
"The fabulous comedic team from ConArtists are back with their R18-themed improv show filled with hilarious theatre sports style games with a very naughty twist." Theatreview 2013
—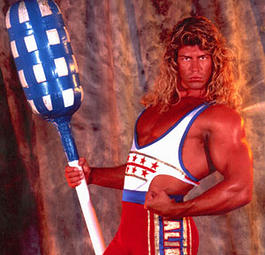 COMEDY GLADIATORS
It's laughter to the maximus as our buffed gladiators battle it out in the comedy arena to get your thumbs up. It's Theatresports Roman style, but without lions, sandles or orgies. Touring Party 4, with optional musician, 5. R16
"This is my first experience of a ConArtists production and I wasn't disappointed, in fact, I think I might be hooked." Theatreview
—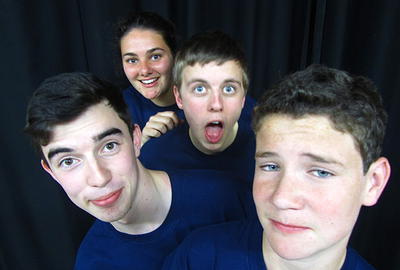 IMPROV FOR ALL AGES
A family Friendly comedy show that all ages can enjoy. Be drawn into the action as the actors weave your suggestions into comedy gold and maybe use your children as willing props along the way. Touring Party 4, with optional musician, 5.
—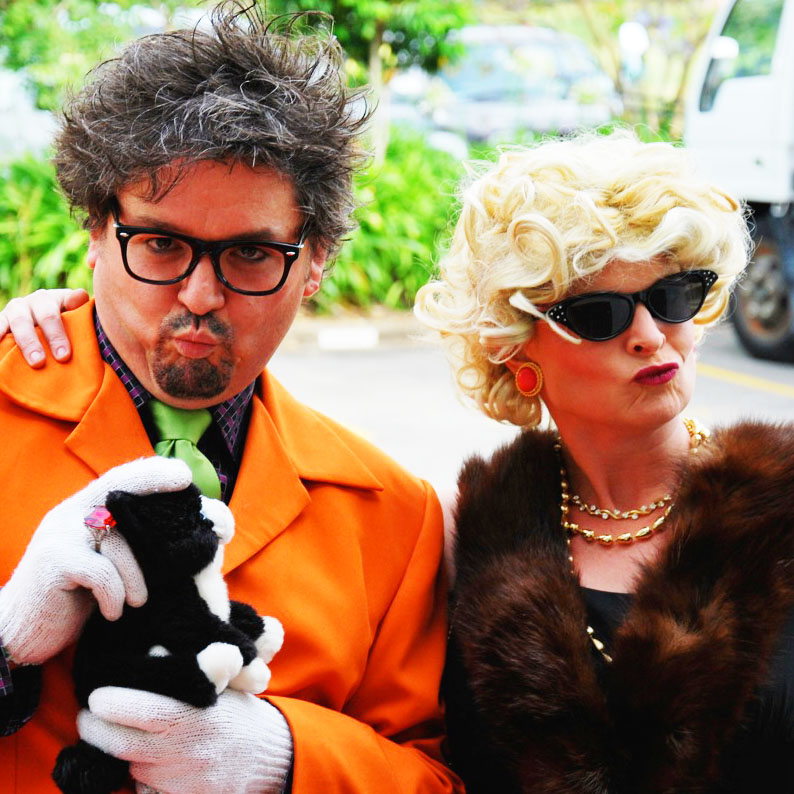 SCHOOL OR GROUP FUNDRAISERS
Laugh yourself silly as you fundraise with hilarious comedy! Theat
resports teams will come to your school or hall and slug it out as they sing, rhyme and weave a yarn to get the highest possible scores. You provide the judges and audience and we'll provide the non-stop comedy improv. Make an evening of it with a glass of bubbly and anti-pasto. A social event and fundraiser where everyone comes out on top.
AUSTEN FOUND – THE HERALD THEATRE, AUCKLAND