NIKKI BENNETT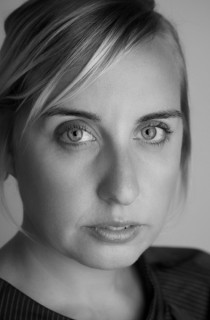 Nikki believes strongly in story telling and having a good laugh, the skills of listening, team work, and always knowing you're never too old to play and be adventurous.
Nikki joined ConArtists in 2000 and has worked on and off (due to being adventurous). Nikki has worked in the performance industry from a young age. She has had the pleasure to have worked alongside some of the best improvisers in New Zealand and workshopped under a couple of great masters the world of improv has to offer.
Nikki has used her skills working on stage to street, mask work, clowning and television. Standing in voiceover studio's playing cartoon characters, making tea and coffee for English and Australian celebrities, teaching English classes in Brazil adding a theatre twist and kayaking down the Amazon as a nanny ( I just wanted to sound adventurous but its true).
With acting contracts in Japan, MC'ing, performing and hosting on International cruise ships to fulfilling a life long dream to live and study at Ecole Philippe Gaulier in Paris.
On her return from overseas Nikki has had her hands on a few projects but manly working with a company which uses professional actors and dancers to work along side groups of challenged people, individuals suffering from mental health issues, teenagers and youth at risk, to help bring theatre and play back into children's and adult's lives.
Nikki has run workshops, co directed, and help devise shows. She has performed in professional productions here and overseas.